(Adding categories)

Line 35:
Line 35:
 

Auriga.jpg|Auriga and the planet it is orbiting

 

Auriga.jpg|Auriga and the planet it is orbiting

 

</gallery>

 

</gallery>

 
+

[[Category:Civilizations]]
---
Revision as of 03:54, 7 August 2013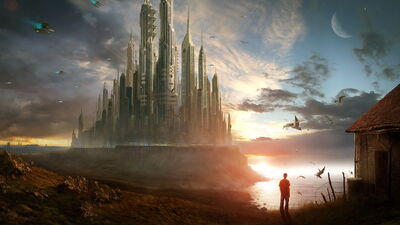 About
Aurigan is a civilization, living on a habitable moon that mostly consists of water, but have land also. It is located 53.9 light-years from planet Earth, around the sun-like star Psi5 Aurigae. They are a very small number of them. They are 150 million people.
Trivia
The leader of the Psi5 Aurigae solarsystem, Auriga, is the uncle to Commander Chris, and the brother to the leader of the Milky Way Galaxy.
Leader Auriga visiting Earth for the inter-galactic and the outer-galactic meeting to set up a plan to attack the Andromeda Galaxy.
Leader Auriga visiting world Janus to meet on the wedding for Commander Chris and Alexandria.